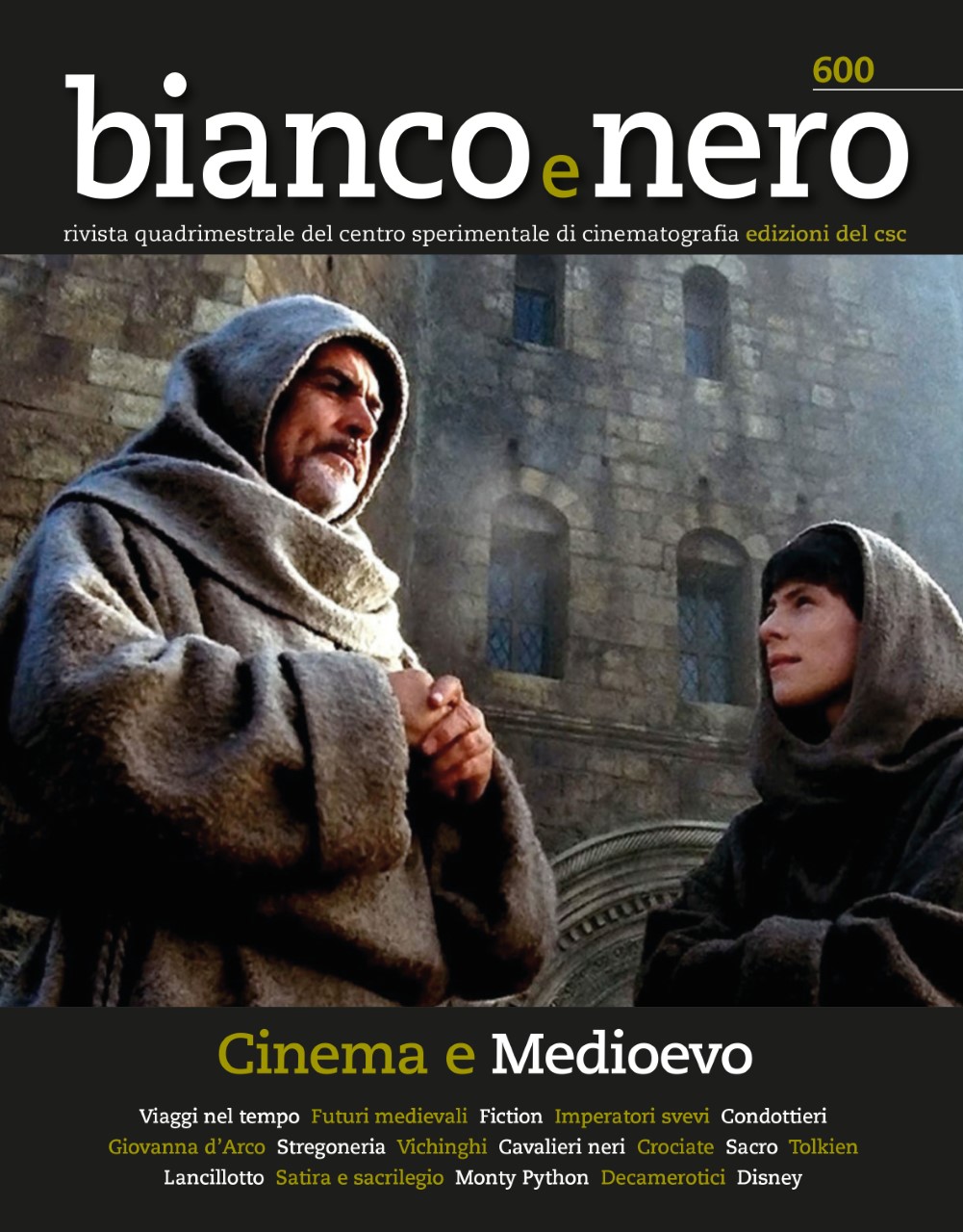 Cinema e Medioevo
A special Issue of «Bianco e nero: rivista quadrimestrale del Centro sperimentale di cinematografia», Vol. 82, Iss. 600 (2021 May-Aug)
Author: Franco Cardini, Riccardo Facchini, Davide Iacono (edited by)
Year: 2021
Pages: 176
Editor: Centro Sperimentale di Cinematografia; Sabinae
ISBN: 9791280023216
€ 18,00
Description
Although medieval settings and themes are often confined to a political perspective – sometimes turning the Middle Ages into a political metaphor – this simply cannot constitute the only interpretation of the "medievalist" film  genre. This issue of "Bianco e Nero" attempts to provide the broadest and most diverse overview on this topic.
Author notes:
Franco Cardini è professore ordinario di Storia medievale presso l'Università di Firenze, e come giornalista collabora alle pagine culturali di vari quotidiani.
La sua produzione di saggi storici è molto vasta. Tra questi ricordiamo L'avventura di un povero crociato (Mondadori, 1998), Giovanna D'Arco (Mondadori, 1999), I Re Magi. Storia e leggende (Marsilio, 2000), Il Medioevo (Giunti Junior, 2001), Carlo Magno. Un padre della patria europea (Laterza, 2002), Europa e Islam. Storia di un malinteso (Laterza, 2002), Astrea e i Titani. Le lobbies americane alla conquista del mondo (Laterza, 2003), Il Barbarossa (Mondadori, 2006), Lawrence d'Arabia (Sellerio, 2006), La vera storia della Lega Lombarda (Mondadori, 2008), I templari (Giunti, 2011), Gerusalemme. Una storia (Il Mulino, 2012) Alle origini della cavalleria medievale (Il Mulino, 2014), L'appetito dell'Imperatore. Storie e sapori segreti della Storia (Mondadori, 2014), Il califfato e l'Europa. Dalle crociate all'ISIS: mille anni di paci e guerre, scambi, alleanze e massacri (UTET, 2015), Un uomo di nome Francesco. La proposta cristiana del frate di Assisi e la risposta rivoluzionaria del papa che viene dalla fine del mondo (Mondadori, 2015), Onore (Il Mulino, 2016), I Re Magi (Marsilio 2017), e La pace mancata (Mondadori 2018).